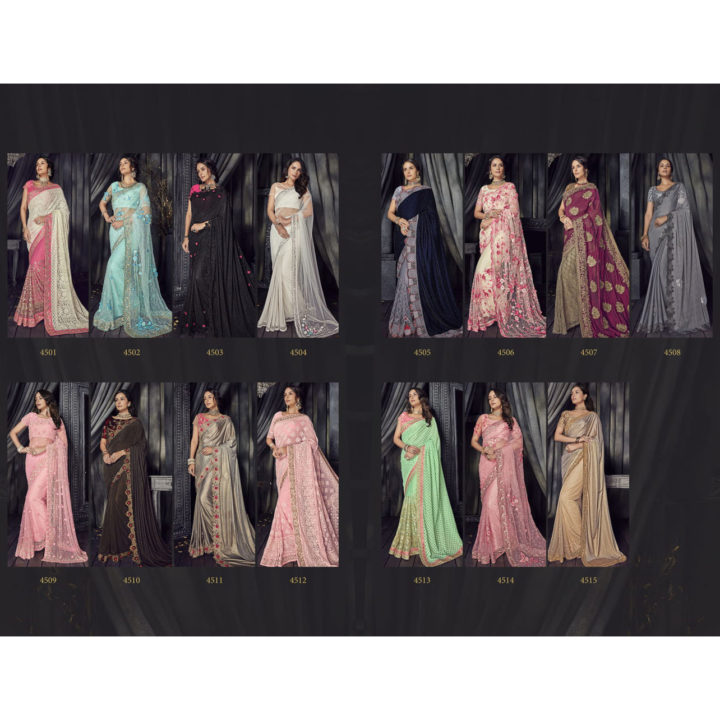 India is a culturally rich country with lots of festivals throughout the year. However, just like in the West, the second half of the year has more festivals in comparison to the first half. Starting with Raksha Bandhan till New Year, Indians are all loaded with various celebrations.
Talking about festivals, one can not overlook the festival of lights – Diwali. As the saying says, it is all about being happy, lighting your home with diyas (small clay cups for oil lamps) and wearing new designer Ethnic Dresses with the latest designs in Sarees and Lehengas look really good. Every year on Diwali, Ethnic Dresses with the latest designs are released in the market for the trendsetting girls to choose from. The collection of designer Ethnic Dresses revive each year with various combinations of colours, patterns and designs. On Diwali, it is important to look beautiful because it is the festival of lights and happiness. Thus, bright colours with gold and silver highlights really look the best.
Talking about designer Ethnic Dresses, collection of shimmery and dazzling tops look the best during Diwali. As the lights and diyas around you give them life, be sure to turn heads when you wear the latest designs from the trend-setting collection of designer tops by Andaaz Fashion.
Choose colours that look good with bright lights like red, green, orange and yellow. These colours added with a little shimmer drastically changes the look of the entire top. Also, it will make the tops look more of a Diwali Festival special. Go with golden or silver heels with these designer Ethnic Dresses to complete the look. Additionally, long hanging earrings or a pair of big Jhumkas will add that missing punch to your overall look. While people get ready to show on Diwali, adding a little make-up to your beautiful aura will not harm. A fresh-dewy make-up with your favourite top with the latest designs will make you look elegant and different from the crowd.
Then what are you waiting for? It is time to scroll quickly and search for your favourite designer Ethnic Dresses from the collection before the stock ends. Choose from the best of colour options with the latest designs for an unforgettable Diwali at Andaaz Fashion.
Categories: anarkali dresses, anarkali frock suits, anarkali suits, diwali dresses, ethnic wear, festival dresses, frock anarkali, indian ethnic wear, indian saree, indian sari, saree, sari