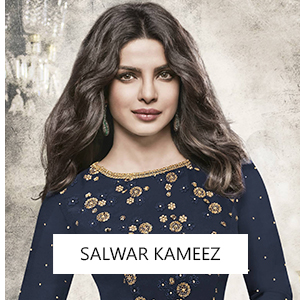 The Chiffon Salwar Kameez Suit
India is a country of diverse religions, languages, customs, and also clothes. People here still follow the culture and tradition in clothing but adapt to the emerging trends. Indian attire is one of the most liked forms of clothes, appreciated and accepted globally. Globalization has really helped in the expansion of the Indian Ethnic Fashion and online shopping industry.
The various forms of clothing for women include Salwar Kameez, Saree, Lehenga Choli, Patiala Suits, Ghagra Choli, etc. Women all over the country wear these forms of dresses in numerous fabrics. From Georgette to Chiffon and Crepes to Silk there are so many contrasts available. The ladies love to carry these attires as per the current fashion and design. One can buy them online or visit stores to compare variety and price. The Chiffon Salwar Kameez are available in various forms. The ladies can either buy them unstitched or semi-stitched. The numerous designs and patterns are comparable.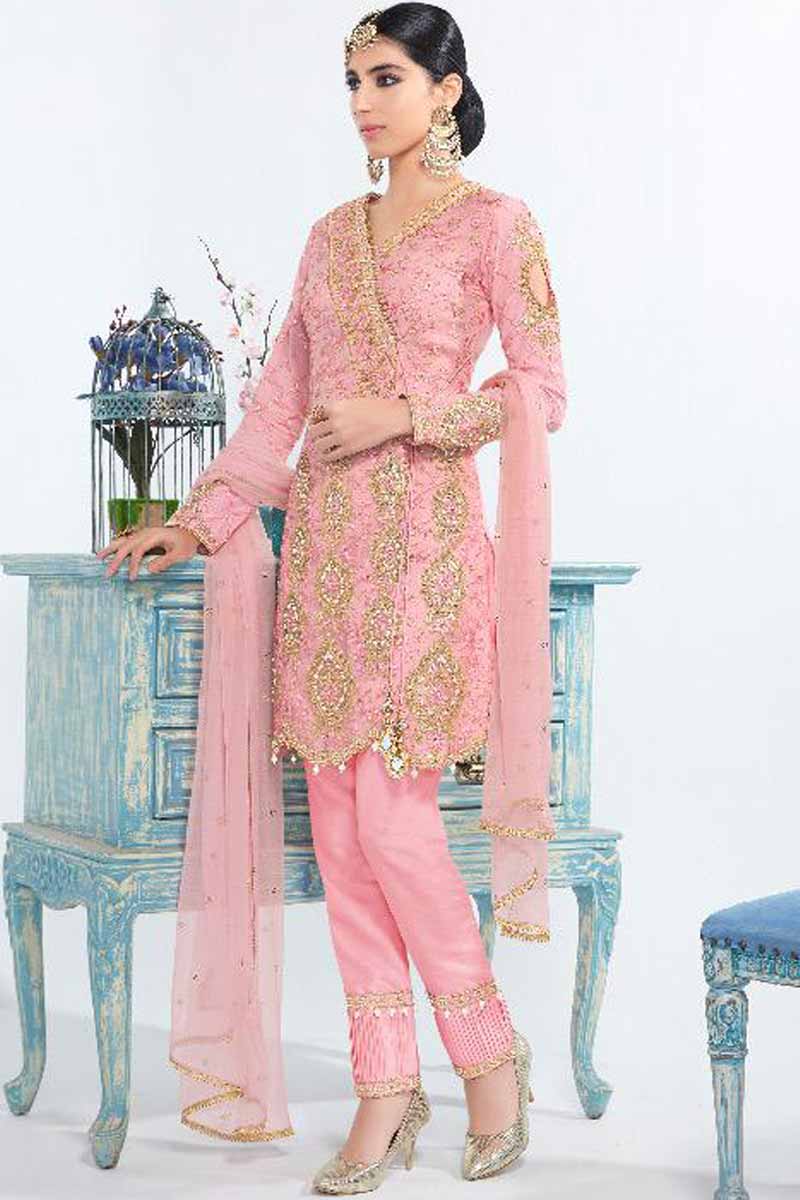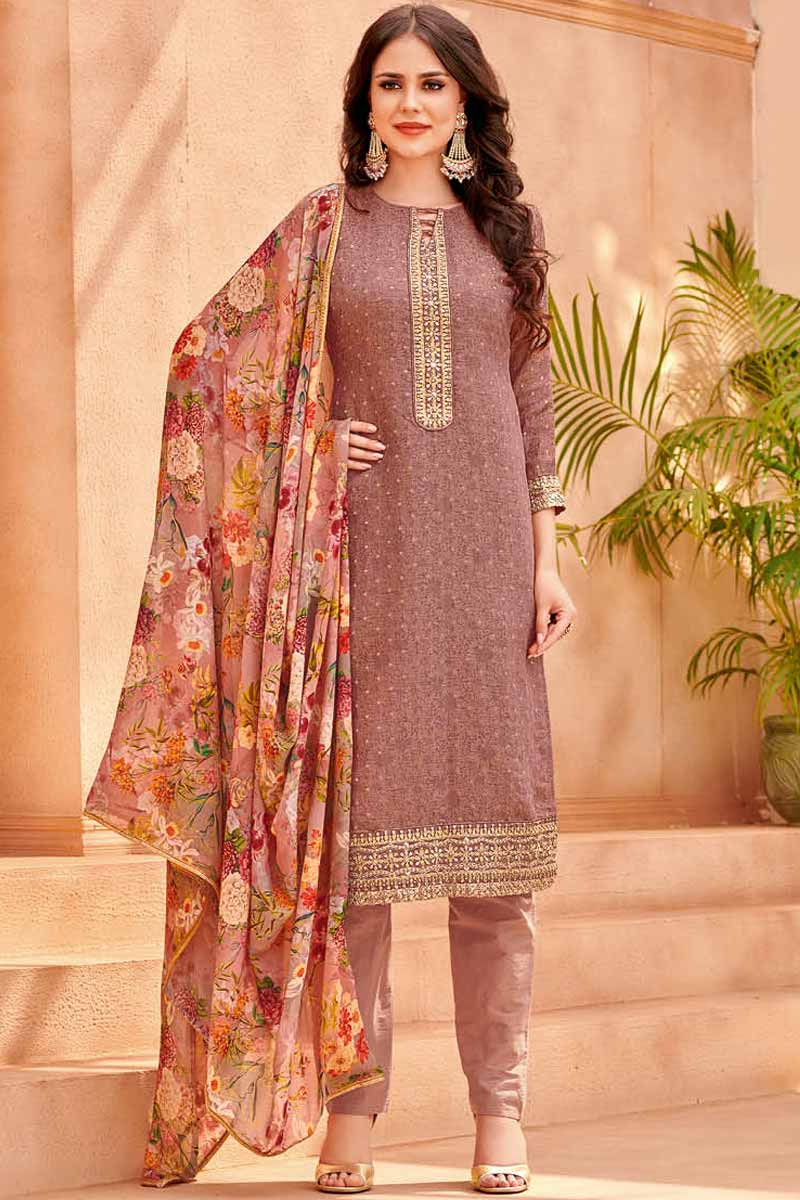 The love for chiffon is prominent in the country appealing to the summers. This fabric can be used to make really beautiful dresses and suits. The fall and flair are good and make the dress flowy. Chiffon is a lightweight and translucent fabric. It has a little stretch and rough texture to it. Though difficult to handle at times as it is very thin but is very durable despite its lightweight. The online shopping option is also very famous where the ladies can purchase these chiffon Salwar Kameez at various prices and designs.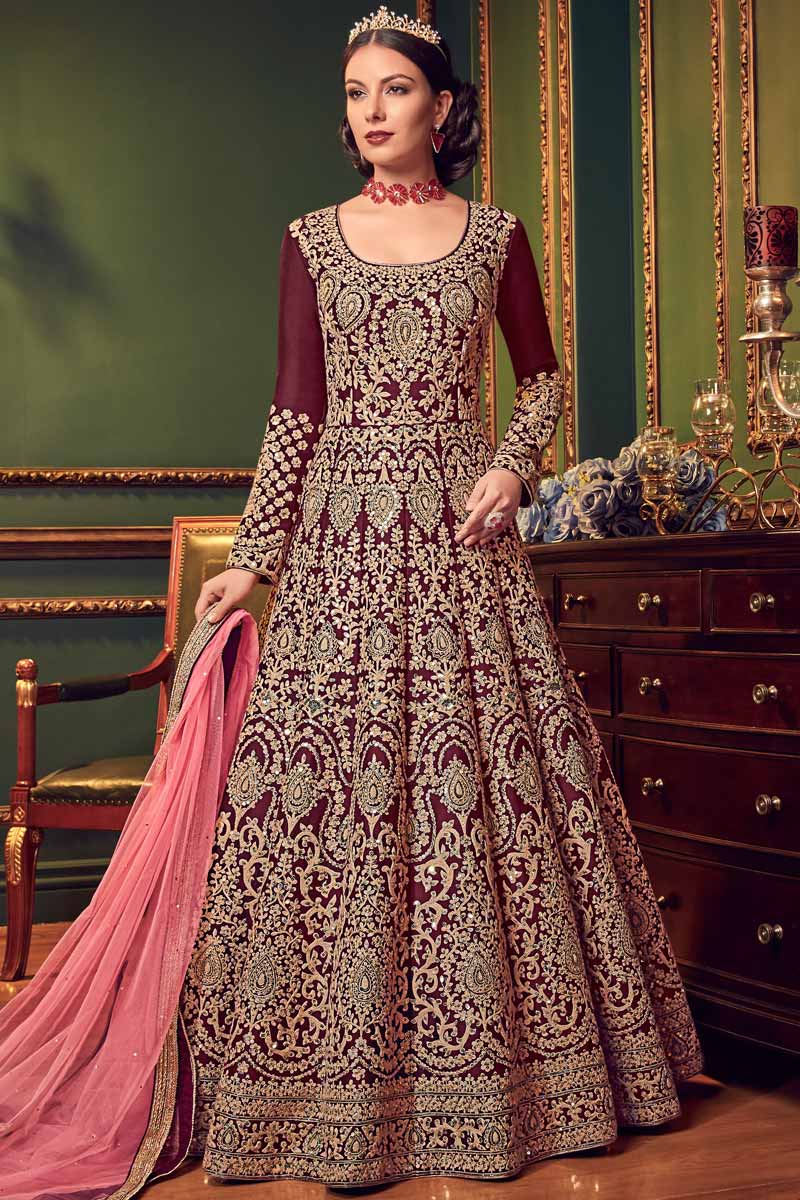 Chiffon is used to make some beautiful Kameez and Kurtis for women. It is smoother and more lustrous than Georgette. The price is also not too high for the fabric. Salwar Kameez also known as the Punjabi Suit is the traditional dress in Punjab for women. The outfit comprises a pair of trousers or pants known as the Salwar and the shirt is the Kameez. The chiffon Kameez looks good in pastel and soft shades and gives a subtle appearance. A lot of ladies who visit India buy this ensemble or they also buy it online. Women have customized this traditional attire as per the seasons, fashion, and preferred designs. The quarter-sleeved Kameez is in vogue today. Also, they have sleeveless and bell-sleeved options.  The patterns and designs keep on changing with time.  There are also options where one can mix and match the Salwar and Kameez to make a perfect suit. This option is available in online shopping as well as store shopping. As women always want to be updated as per the latest trends, the fabric chiffon still plays to be one of their best friends because of the comfort and the price range.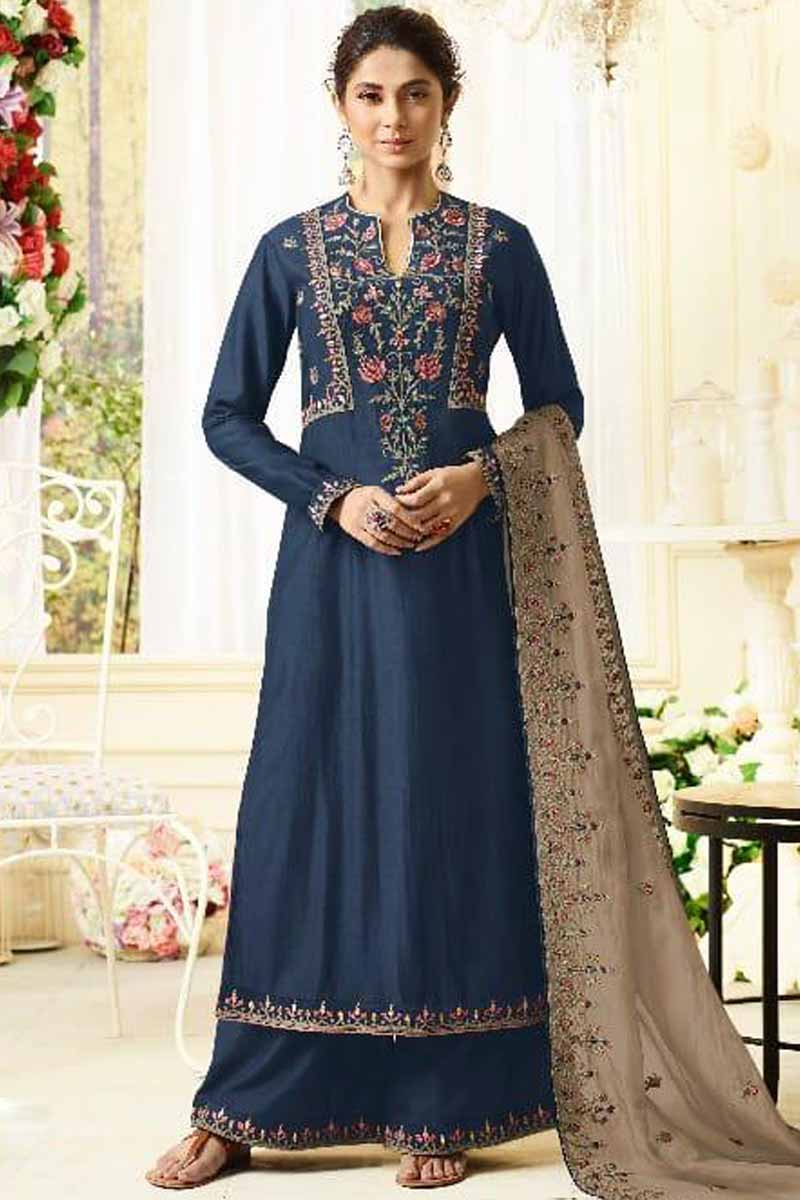 Since online shopping is trending around the globe, a lot of women tend to buy dresses and suits on these online portals.  Beautiful suits are available in all colors, prices, designs, and sizes for ladies. The trending Salwar Suits are always in high demand. Every year there is a little bit of change here and there but overall suits never die. Although chiffon is a durable fabric it does need some care. One needs to use some soft detergents and prefer air drying only.
Related Articles:-
Categories: abaya anarkali, anarkali dresses, anarkali frock suits, anarkali suits, bollywood anarkali, bollywood dresses, Bridal lehenga, bridal wear, churidar suit, diwali dresses, ethnic wear, festival dresses, frock anarkali, indian ethnic wear, islamic anarkali, Pakistani Dresses, pakistani wedding collection, salwar kameez, slamic abaya dresses, wedding dresses