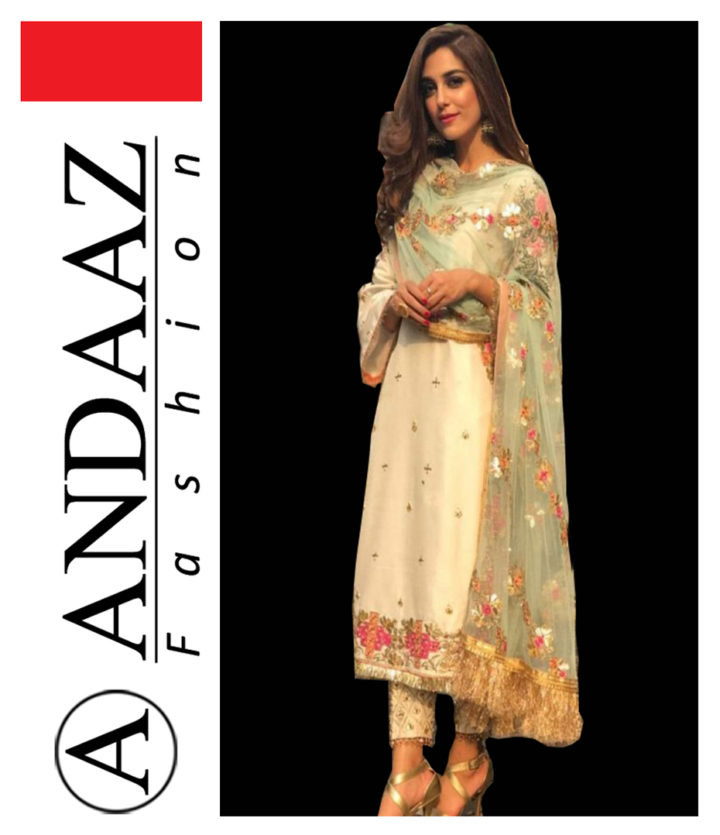 THE SAGA OF SALWAR KAMEEZ
Salwar Kameez is ethnic attire that has traveled a vast course with several changes and upgrades through the ages. Salwar Kameez is a traditional dress favorable for all seasons. An all-time hit and loved by women from all strata, age groups, and flares of life, Indian suits never lose their charm or go out of fashion. For sure, Salwar Kameez blends with the modern style statement and provides a charismatic look. Indian suits are not just a dress for a lifetime but it is a bond of generations. The fashion of Salwar Kameez connects us with our roots of tradition, family, and also nation. It is common clothing that your grandparents must have also worn, now you are exploring the beauty of Salwar Kameez and for sure your daughter will someday flaunt this desi look in some different style that you can be proud of. So, a Salwar Kameez brings all of us on a common platform and connects us through generations.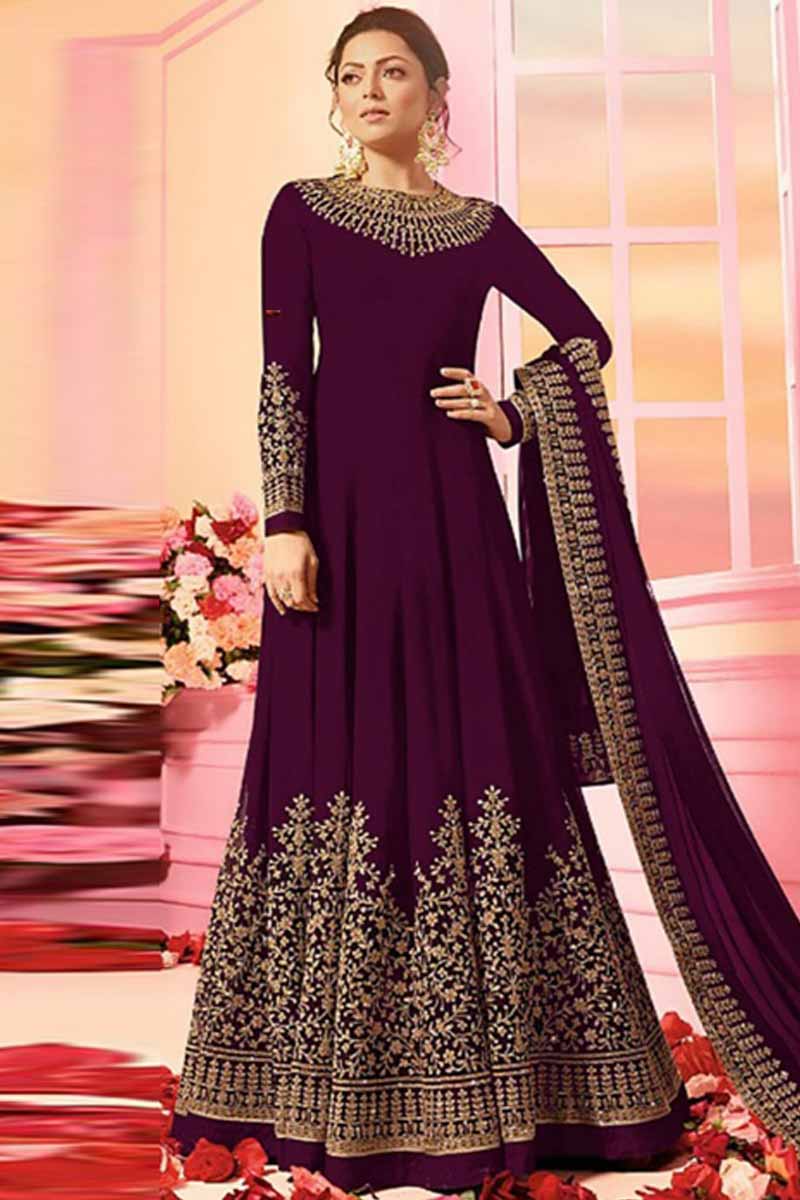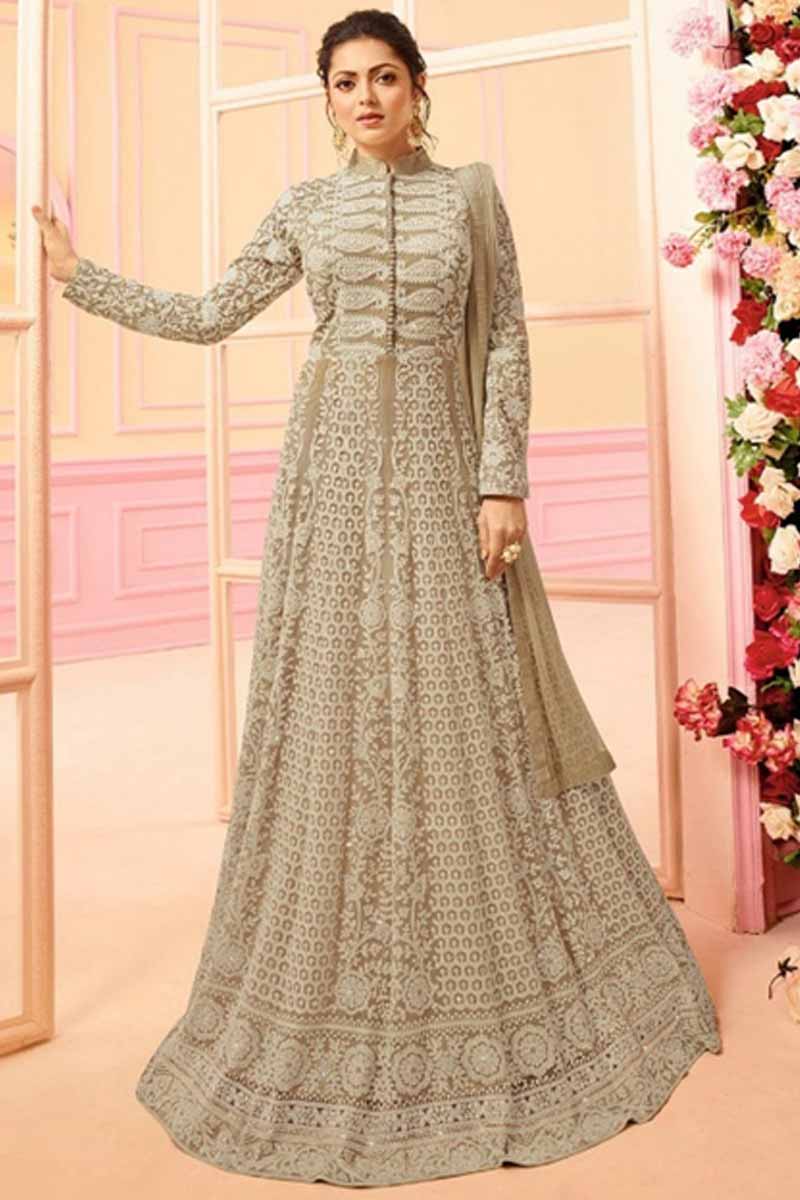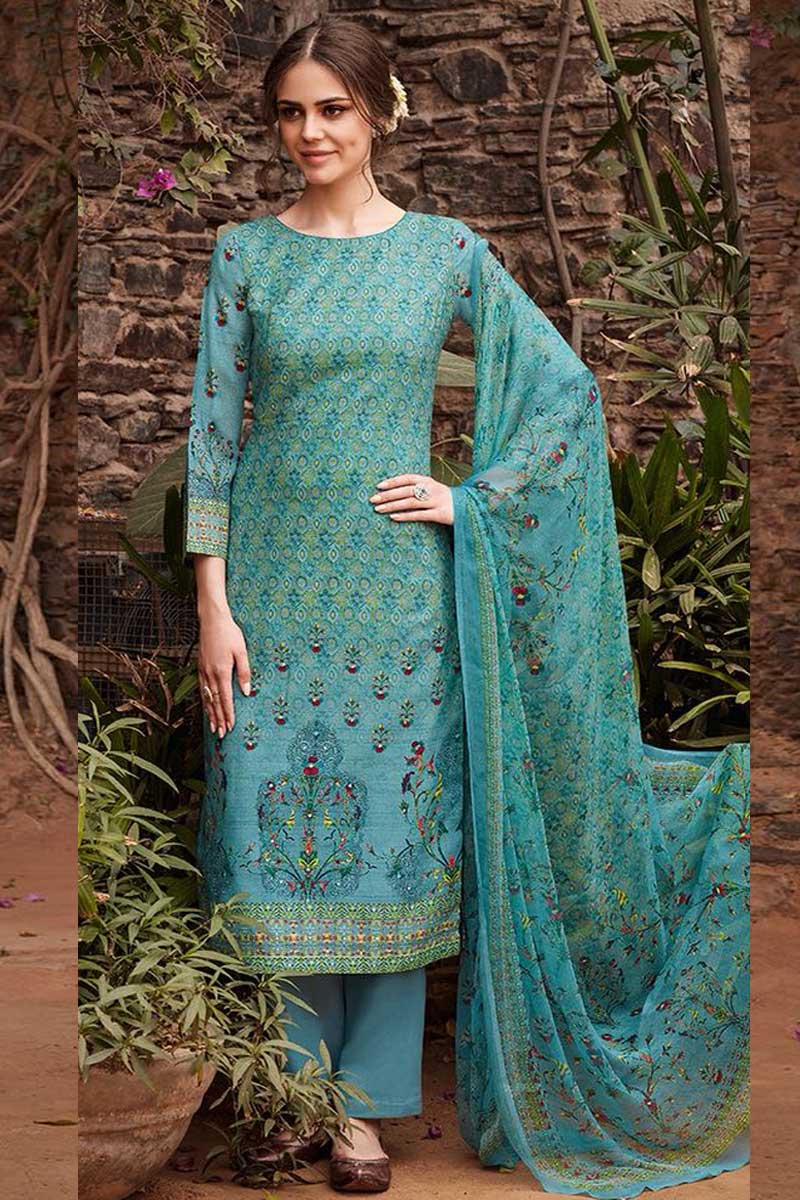 You can never get bored wearing the Indian suit as it comes in a variety of flavors. You can adjust the length of the Kameez, you might add flares to it, and you can play with its length, sleeve types, and neck styles, then come experimenting with the salwar, it can be a tight Churidar or a Straight Pant, or a Patiala Salwar with large and several pleats. You can wear an Indian suit with or without a dupatta. The variety of work from simple to minute meenakari adds to its graceful patterns and prints. The subtle and vibrant colors and a wide range of fabrics all can be the basis of discriminating your one Salwar Kameez with the other one. You can choose the type of Salwar Kameez according to your taste, weather, occasion, and body type and still you can have one unique Salwar Kameez option available every time you open your wardrobe.
The various types of Salwar Kameez are as follows.
ANARKALI SALWAR KAMEEZ
Steal the vivacious look at any special occasion or when meeting someone special with the latest designer Anarkali Salwar Kameez at Andaaz fashion online store. The flares will surely give you a feeling of a princess. The Anarkali Suits are simply perfect for all age groups and any blend with any body type. The specialty of Anarkali Indian Suits is that they enhance your looks at their best.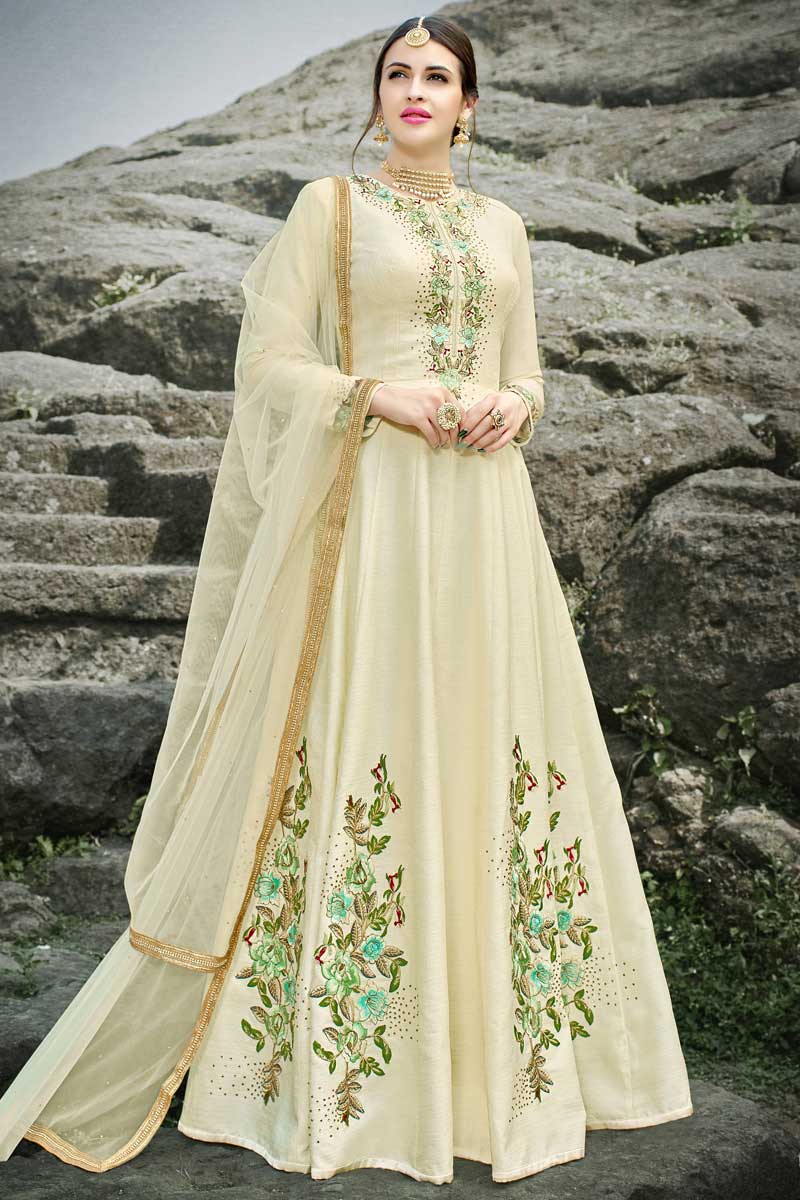 PATIALA SUITS
If you like to be dressed as a Punjabi kudi Patiala Salwar Kameez is the best of all for you. The length of the Kameez is usually above knee length and the salwar has large flares with bigger pleats till the back. It resembles a dhoti from the back forming layers. A heavy embroidery dupatta gets awesome with this Indian suit. You must try Patiala suits once to feel the sparks.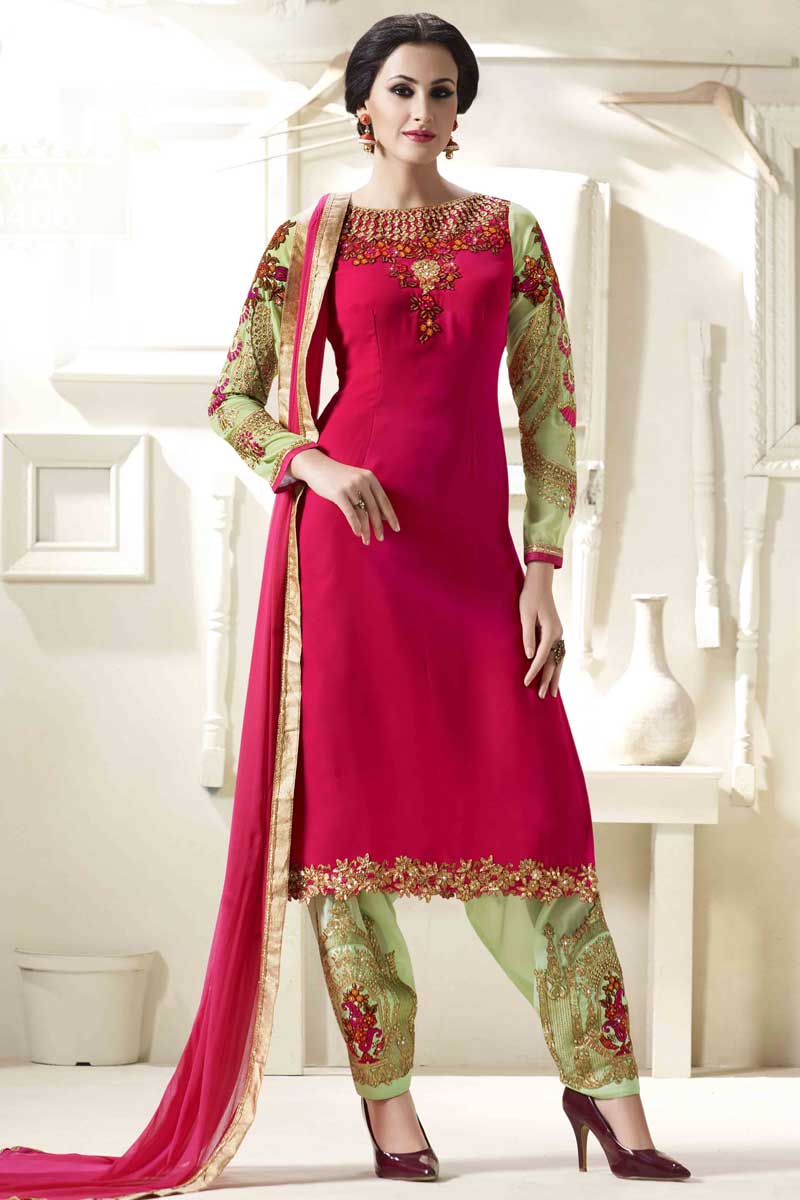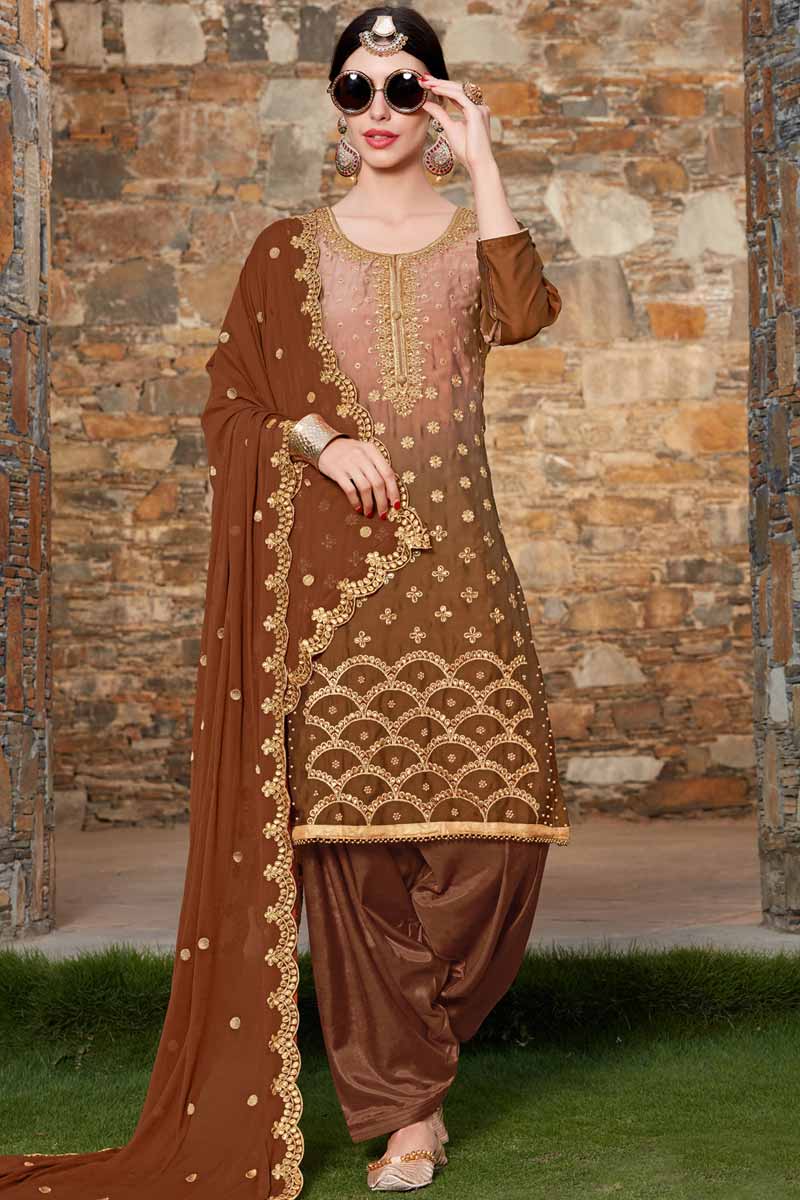 CHURIDAAR SUITS
Churidaar Suits are favorite and close to the heart of every girl. The tight-fitting churidar resembles the legging in vogue these days. The tight-fitting highlights the shape of your body and keeps the body compact. Flaunt your personality in the most comfortable dress Churidaar Suits.
TROUSERS SUITS
Working women are in love with Trousers / Straight Pant Suits as they more or less look like western wear. The Salwar is replaced by the Trouser or Straight Pant which gives an elegant look at the workplace. You must try Trousers / Straight Pant Suits from the large collection of Andaaz fashion online stores.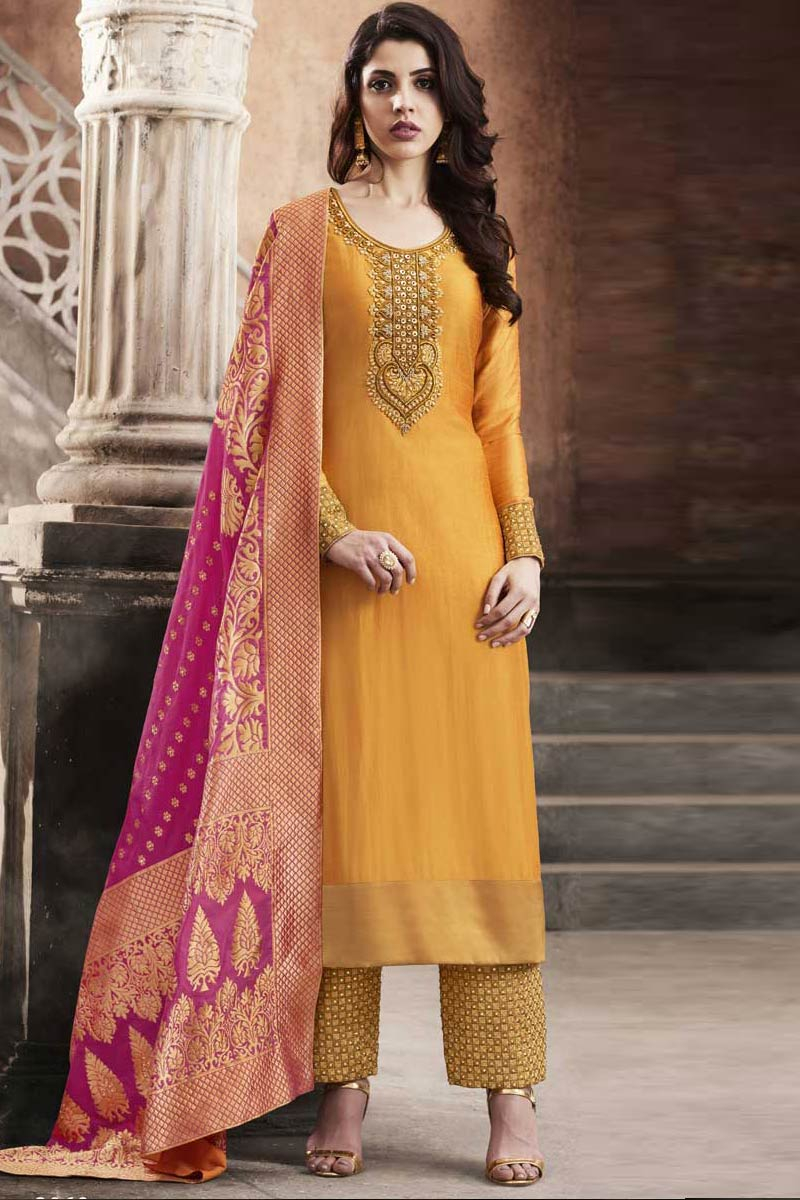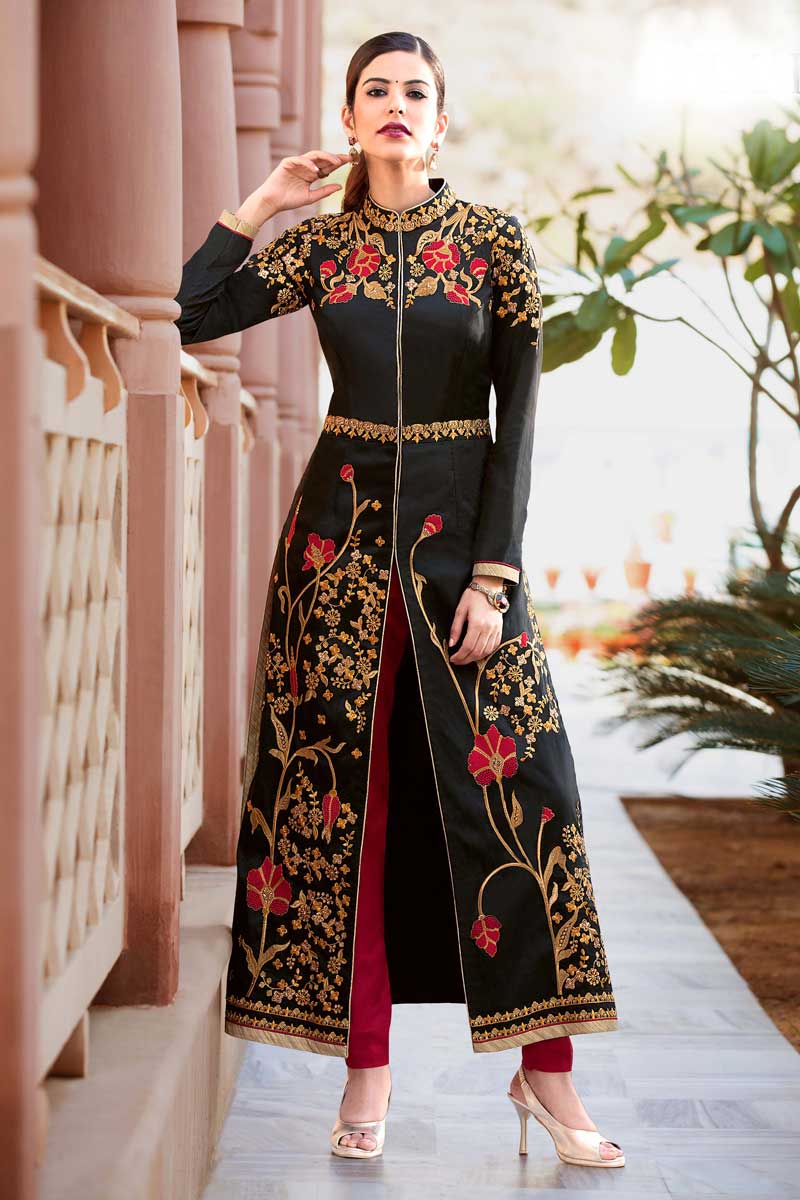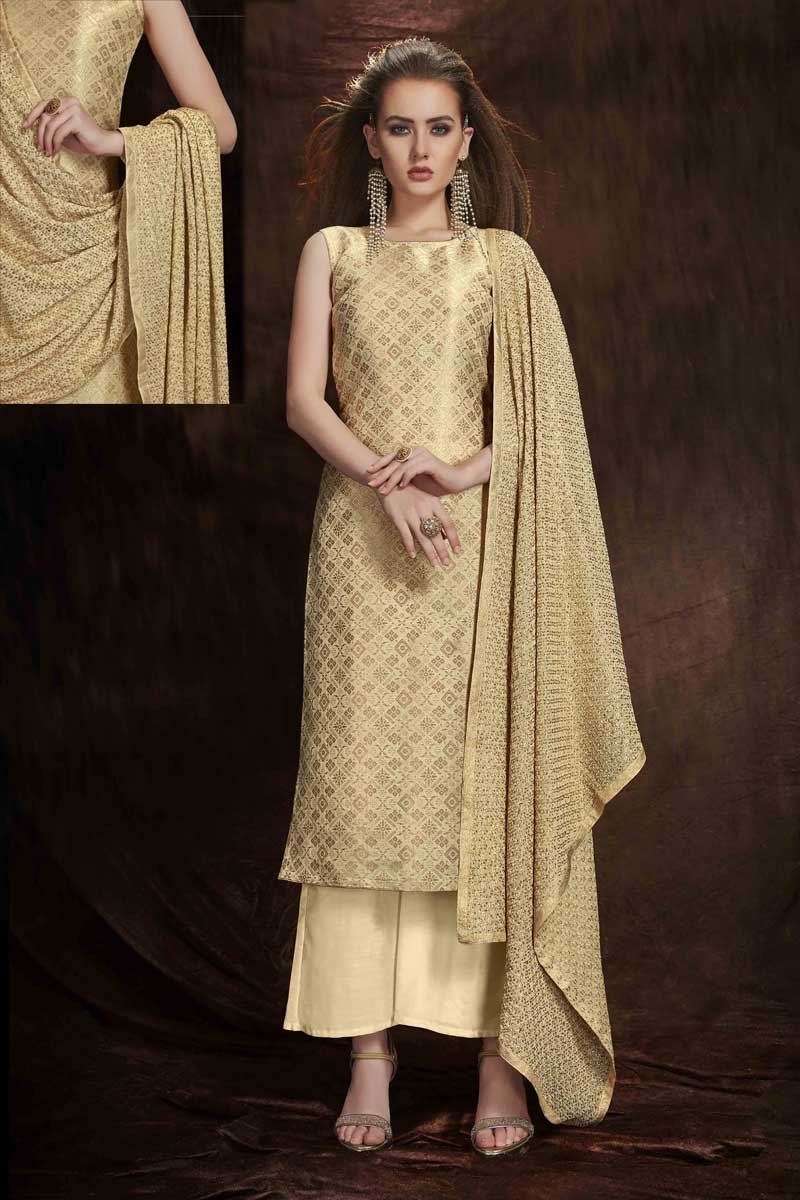 SHARARA SUITS
Sharara Suits are back in fashion trend these days. Sharara is straight fitted to the knee and gets loosened downwards. The free-flowing Sharara gives you a perfectly chic look. If you too want to enjoy the modern babes look try the versatile designs of Sharara Suits at Andaaz Fashion's online collection.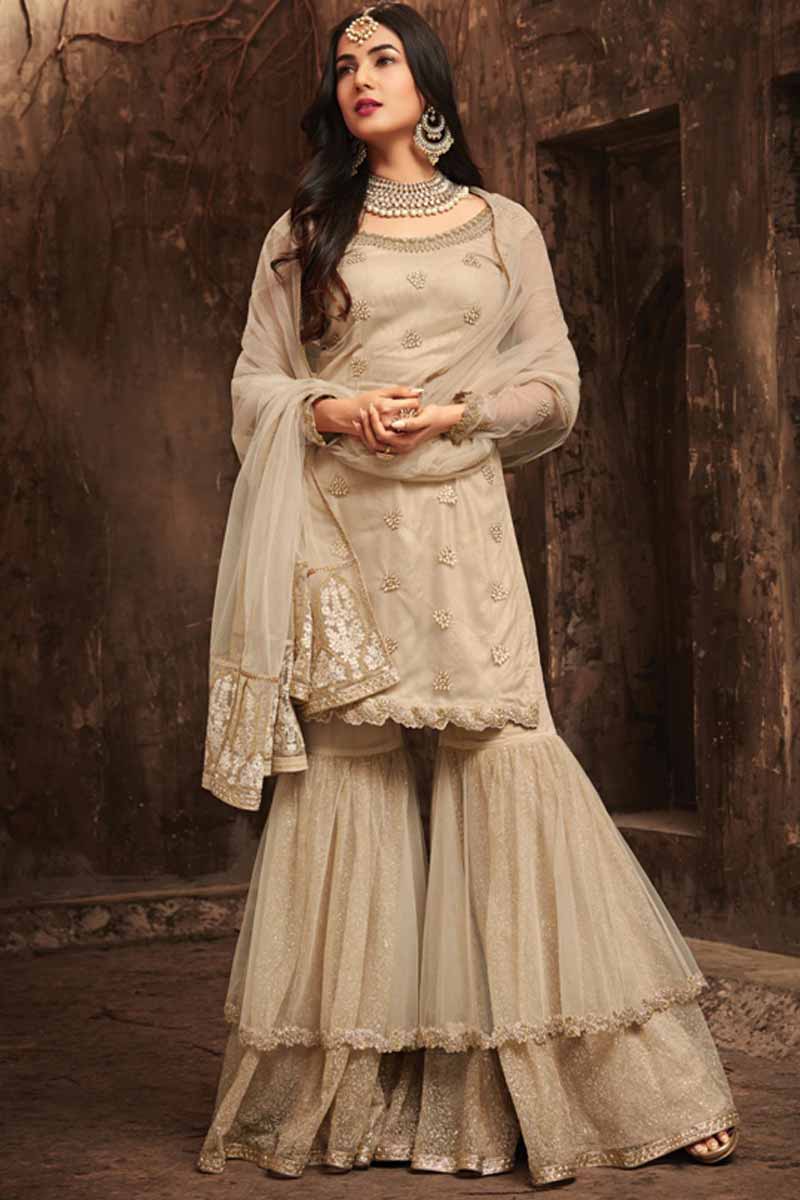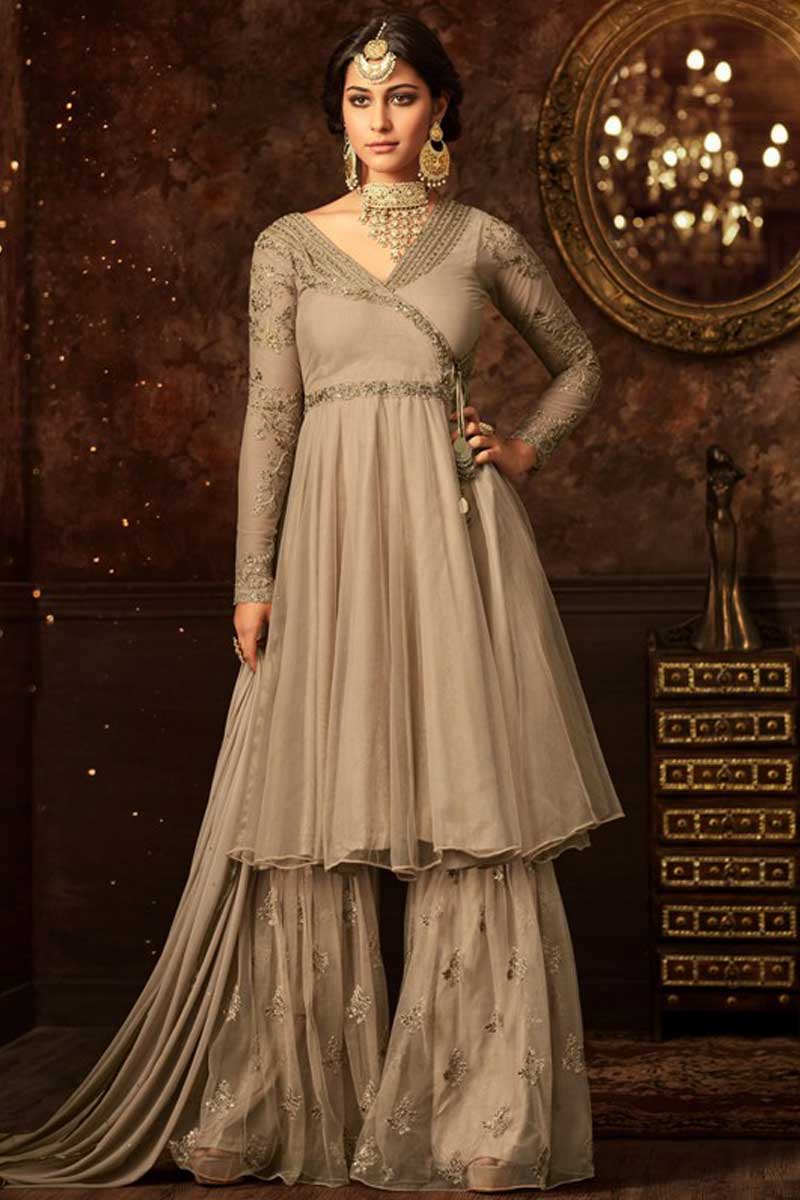 Related Articles:-
Categories: abaya anarkali, anarkali dresses, anarkali frock suits, anarkali suits, bollywood anarkali, bollywood dresses, bridal wear, churidar suit, diwali dresses, ethnic wear, festival dresses, frock anarkali, indian ethnic wear, islamic anarkali, Pakistani Dresses, pakistani wedding collection, salwar kameez, slamic abaya dresses, wedding dresses