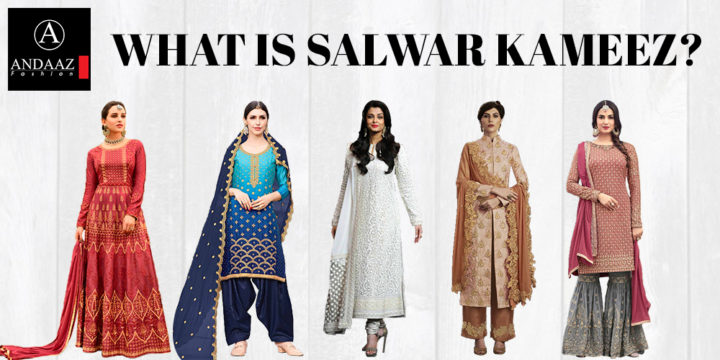 WHAT IS SALWAR KAMEEZ?
Hey, what did you imagine when I say the word Salwar Kameez. Is it a village girl wearing a three-piece dress that includes a Salwar or Shalwar, a long Kameez, and a Dupatta over her head? You are quite correct but it was true long back. Gone is the time when a Salwar Kameez was the embodiment and fashion statement for village girls alone. The glamour of Salwar Kameez has spread its wings to the modern metro cities as well. The dudette of this century feels the spark in their personality wearing the traditional Salwar Kameez.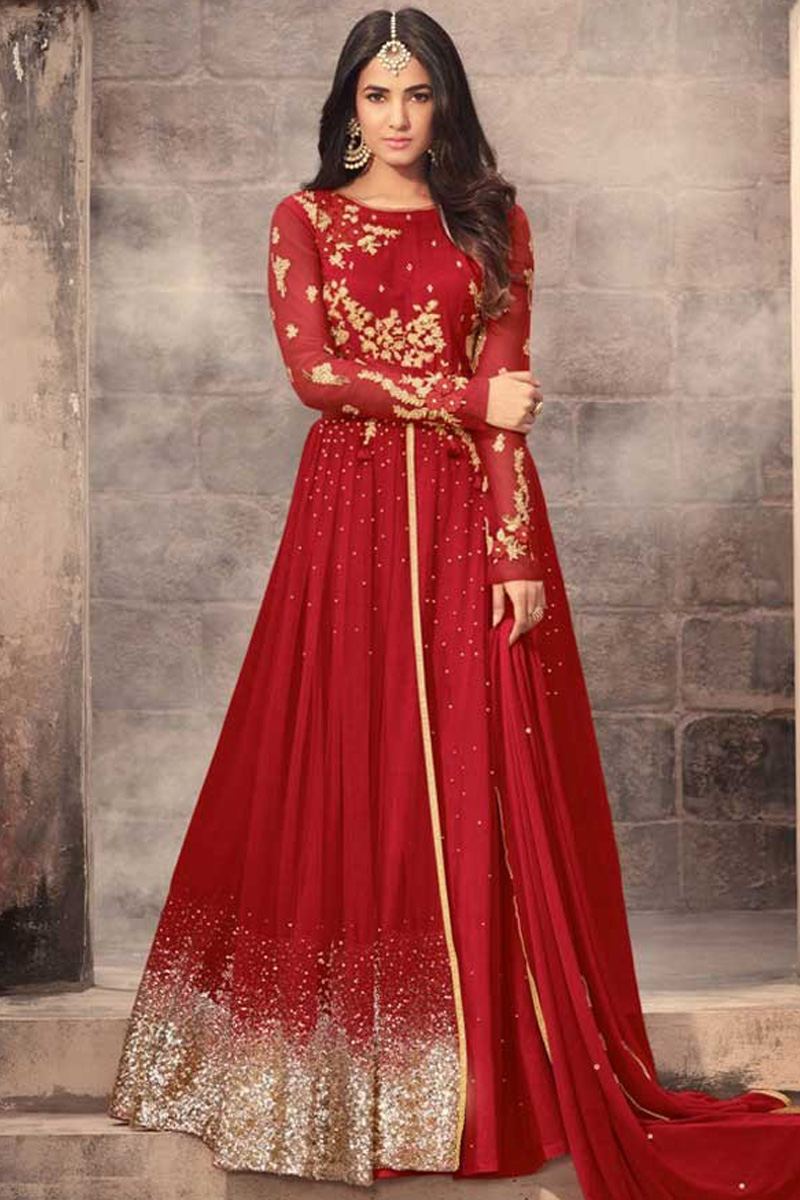 The origin of this traditional ethnic ladies' suit dates back to the Mughal period, but recently its look and style have undergone marvelous changes attracting women from all walks of life and all age groups. The designs, style, and craftsmanship of our designer have made Indian Suits the first choice of every woman. Salwar Kameez along with the fashionable look is also famous and liked for the comfort it gives. Indian Suits are now available in all sizes from extra small to Plus Size elegant suits. Apart from the comfort and styling Indian Suits also connects you with your culture and tradition and nourish the traditional aura.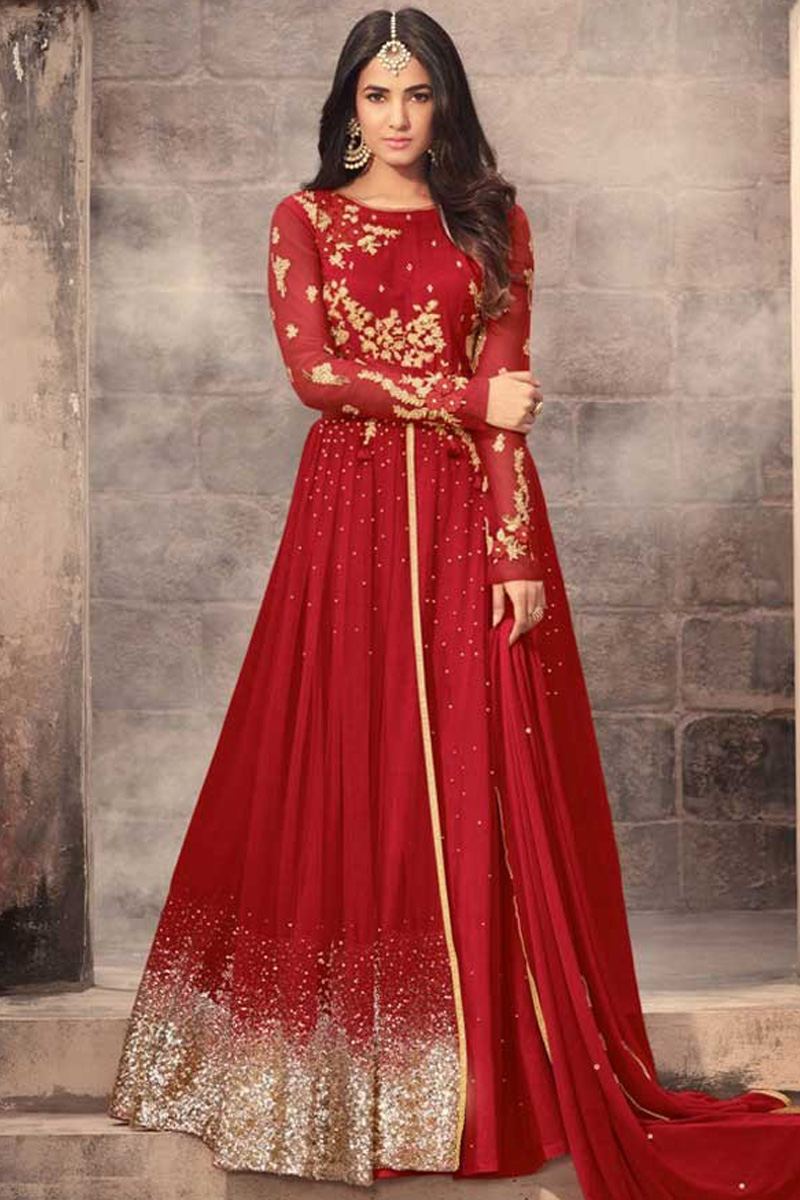 The modern and glamorous cuts, vibrant colors, beautiful work, an attractive and trendy design make it a magnetic outfit. Women at home, at the workplace, in a traditional function or pooja ceremony, meeting a friend, or in a business meeting, a Salwar Kameez always gives you an elegant and chic look. From simple cut Salwar Kameez to flared Anarkali Salwar Kameez to tight-fitting Straight Salwar Kameez highlighting your figure, you can flaunt yourself in a different style every day. The fashion industry every day gives a new twist and a tantalizing effect to our Indian Suits. If you have not experienced it till now, it is the right time to choose a flaunting and appealing Salwar Kameez for you.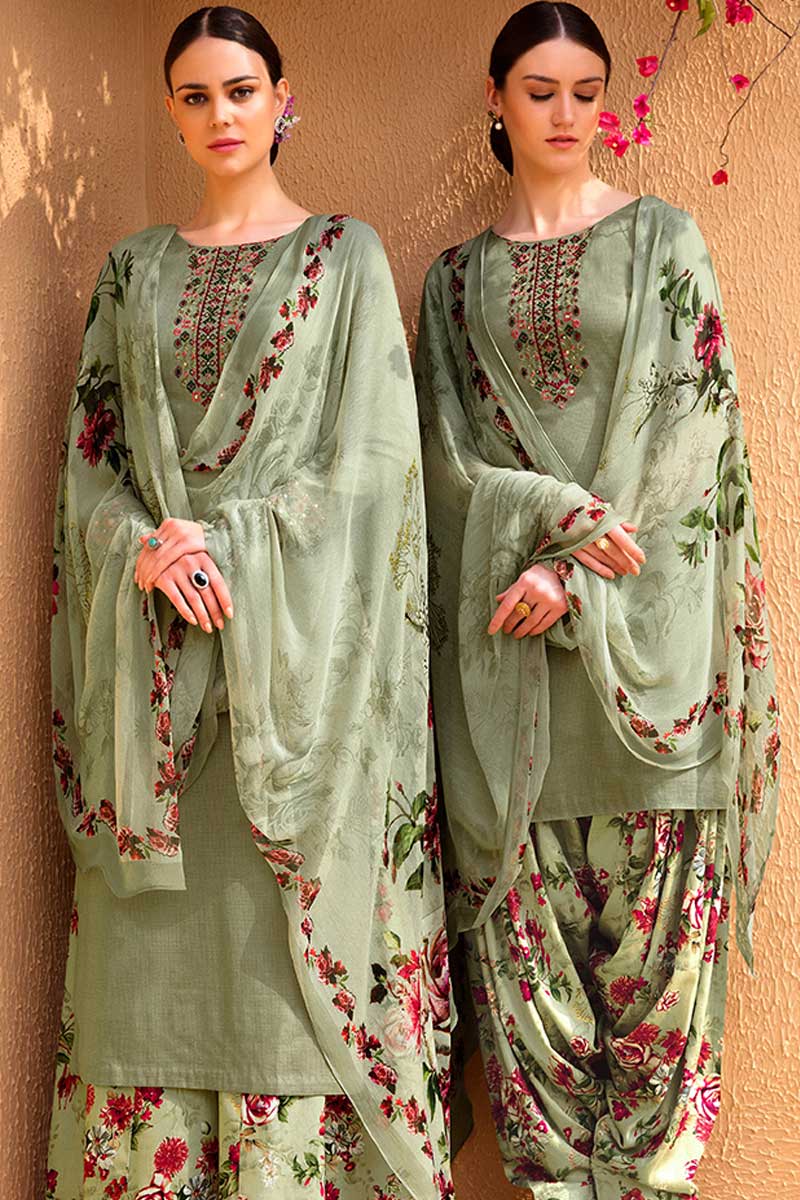 Earlier the Kameez (suit) was the only worm with a loose Pajama kind of cloth called Salwar but now you have several options to hack your Kameez with. Churidar Pajama is an all-time favorite of girls, high heels add to its charisma a bit more. Patiala Salwar and Straight Pants are all attractive pair of Kameez that helps you look like an urban chic. Sharara and Garara are also in trend these days. Indian Suits can also give you a super classy look with a Plazzo. The plethora of variations makes Salwar Kameez a versatile Ethnic Wear loved and preferred by all.
Andaaz Fashion is the hub of beautiful and adorning Salwar Kameez you can get at a single click. Get customized and beautiful Indian Suits from the online collection of Andaaz Fashion. Buy the latest and best-ready-made suits from the vibrant collection of Andaaz Fashion specially chosen for you. Come out of your routine fashion comfort zone and add the astonishing collection of Andaaz Fashion Indian Suits to your wardrobe. Be an eye stopper and praise winner wherever you may go wearing the most glamorous Salwar Suits of Andaaz Fashion.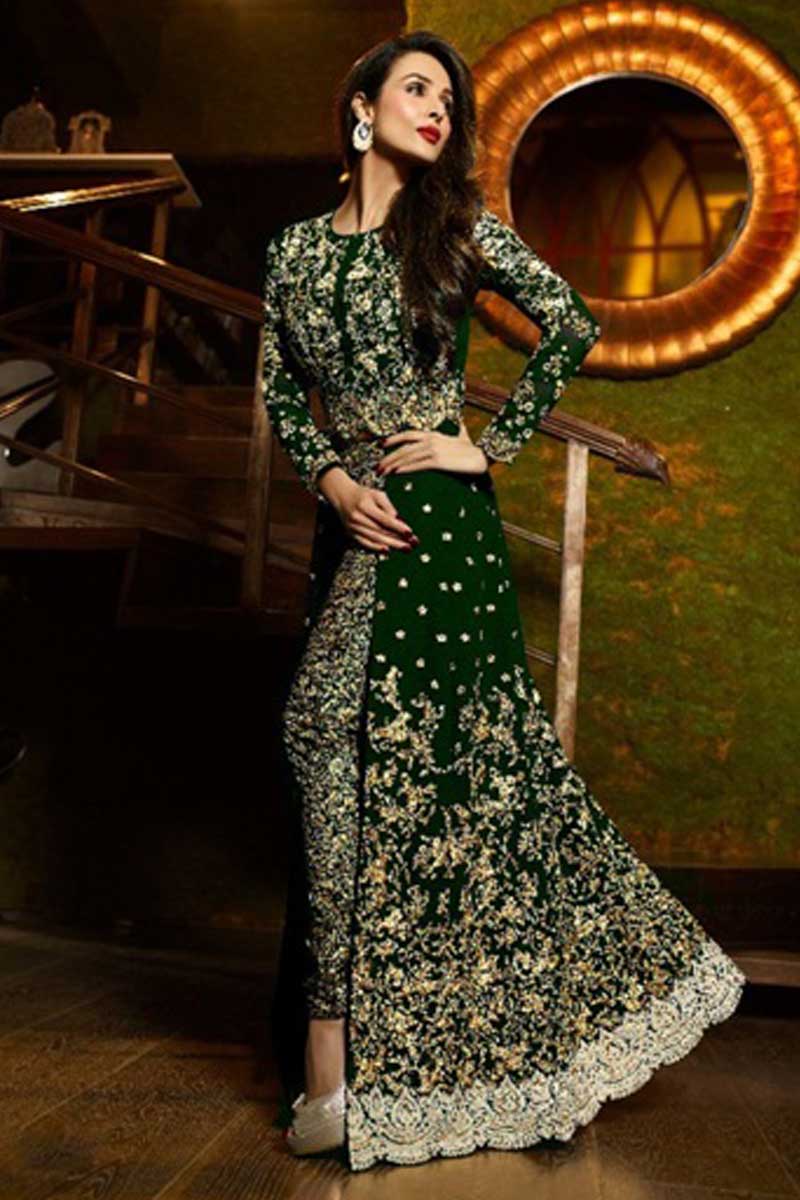 The fashion trends change every now and then but Salwar Kameez an Indian Ethnic Wear upgrades itself to keep pace with the fashion hacks. Salwar Kameez is immortal attire that will go with you for a lifetime. For ages, Salwar Kameez has transformed completely from a pure traditional outfit to a contemporary appealing dress. It walks along with fashion and always makes you feel proud of these Indian Suits. Ready-made suits and online availability have increased their possibility of being a top priority in the clothing industry.
Related Articles:-
Categories: abaya anarkali, anarkali dresses, anarkali frock suits, anarkali suits, bollywood anarkali, bollywood dresses, Bridal lehenga, bridal wear, churidar suit, diwali dresses, ethnic wear, festival dresses, frock anarkali, indian ethnic wear, islamic anarkali, pakistani wedding collection, salwar kameez, wedding dresses