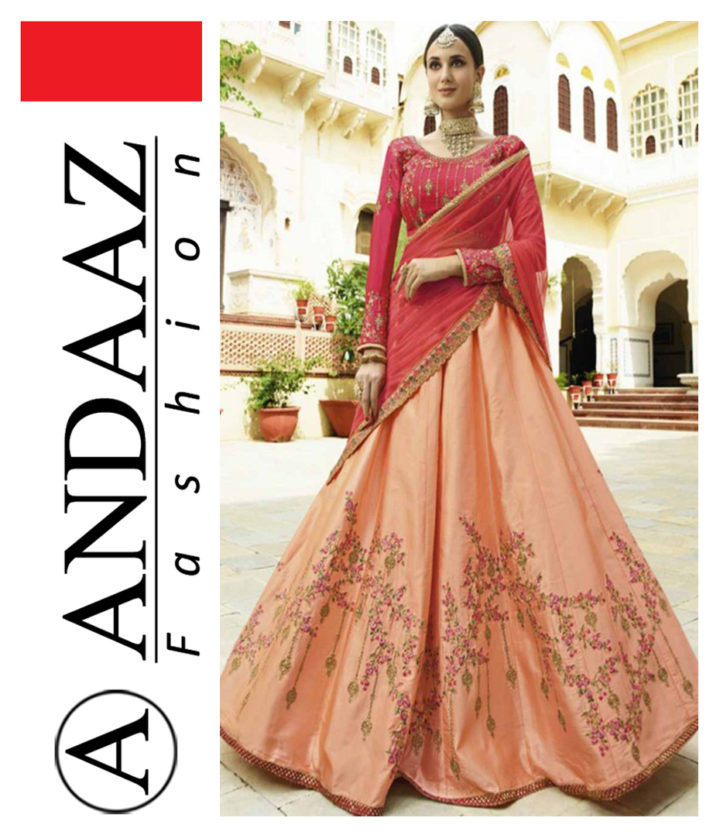 Pakistani Women Dresses
Check out the beautiful Pakistani Clothes for women available in different collections such as traditional women's clothing, religious women's clothing, and designer as well as branded women's clothing. Pakistani dresses online are available in beautiful designs and at affordable prices. These dresses are popular not only in Pakistan but also in other countries where people prefer them for the comfort they provide. These clothes are ordered by many people across the globe online.
There are also Pakistan clothes UK available online which can be bought anywhere. Pakistani Women's Clothing is available online in different colors and prints. These clothes are available in collections online where there are Pakistani boutique dresses and Pakistani designer dresses for women available at Andaaz Fashion. The Pakistani designer dresses are designed by leading designers of Andaaz Fashion. Pakistani women's clothing is showcased by different designers in leading fashion shows held across the world. Several high-profile fashions show showcasing creations of designers from across the world also showcase Pakistani wear.
The Pakistani dresses are available both in stitched and unstitched forms. The stitched clothes are available in readymade forms in different sizes for different people ordering online. Unstitched dresses are also available online where people can order and buy them and stitch them by giving designs according to their choice. One can surf designs for stitching on online sites and can stitch them accordingly. The Pakistani dresses are available online in various works like beaded work and embroidery among others.
                The Pakistani women's dresses online are available in different sizes. However, women who do online shopping need to check for the availability of the dresses and Pakistani clothing and the availability of color of the clothing they prefer. When the customer orders women's clothing online, the dress would reach the customer within a few days or a span of one week based on the address of the customer where the order is to be shipped. In case the address is located near, the order would reach within a few days and if it is far, the dress would take weeks to get delivered. Pakistani women's dresses can also mix and match with the different clothes available online. So lay your hands on the beautiful Pakistani clothes for women which are available in different collections for different occasions. These clothes are available in different sizes at affordable prices.
Categories: anarkali dresses, anarkali frock suits, anarkali suits, bollywood anarkali, bollywood dresses, bridal wear, churidar suit, diwali dresses, ethnic wear, festival dresses, frock anarkali, indian ethnic wear, indian saree, indian sari, lehenga choli, Pakistani Dresses, pakistani wedding collection, salwar kameez, saree, sari, wedding dresses, wedding lehenga, wedding saree