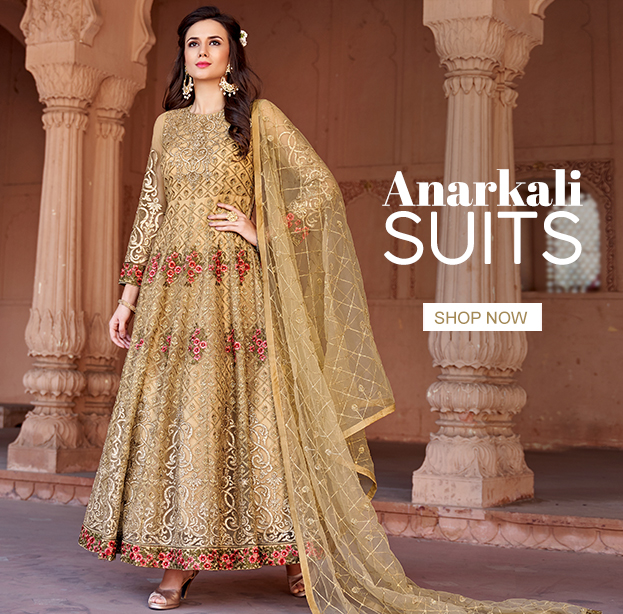 Yellow Indian Anarkali Suit Collection
The Indian Clothing industry is flourishing all over the world. It is getting stronger and better and people buy as they have a lot of variety. The immense amount of designs available makes it so much easier for people to buy Indian suits and dresses. Various high-end designers have also started a large range for people to choose from. The online shopping culture has made it even much better. Women love to buy Indian suits and dresses in their preferred designs.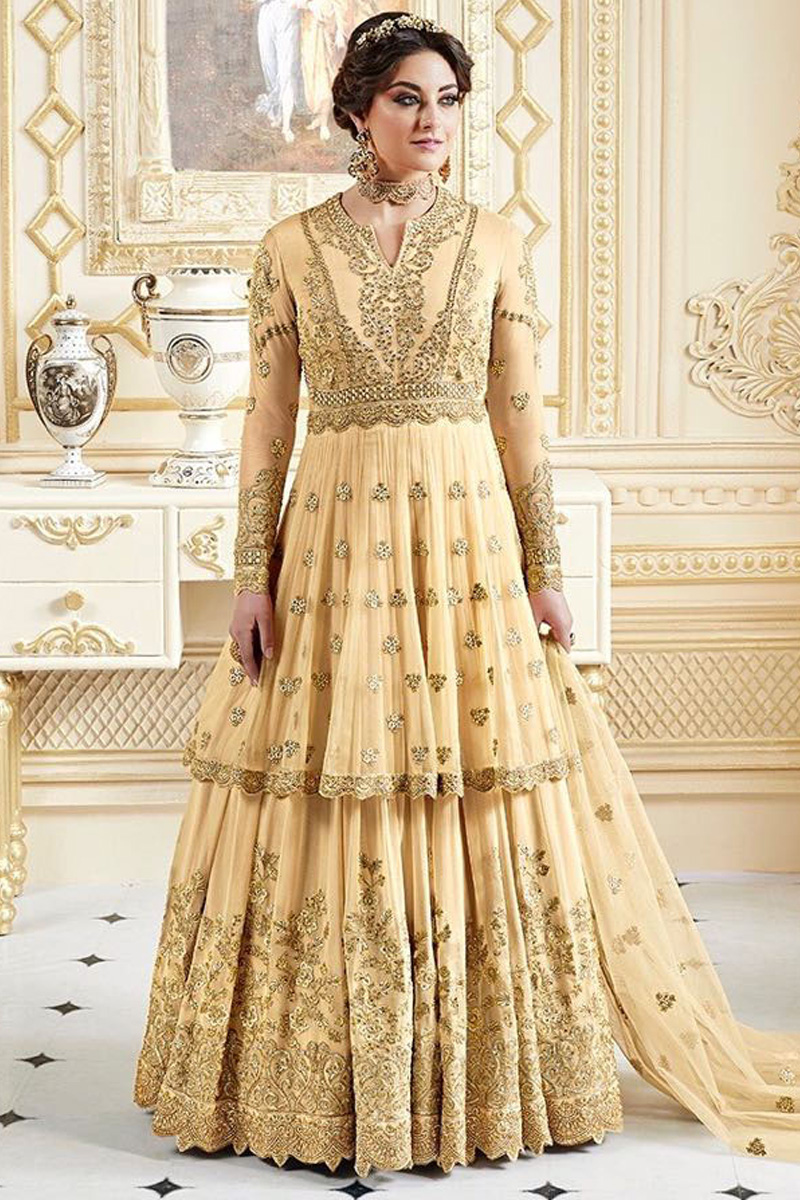 The Anarkali Suit trend has really picked up nowadays and a lot of Indian women buy it. The frock style suit is another one which people love to buy. The flow and flares in these dresses are just superb and add a lot of grace to the look. The Anarkali suit can be carried in various forms, like a full-colored one or with a combination of colors. A yellow-colored Indian Anarkali suit looks really bright and glowing. It adds to the appeal of the person wearing it. There are also some occasions where people prefer to wear a full yellow suit. Like during haldi functions of the wedding, people have made it a trend for all to wear yellow clothes. Yellow is anyhow a superb day color. It doesn't need any heavy work of glitter to it. It just looks complete and finished on its own.
A full Anarkali Suit in Yellow color along with a contrasting dupatta looks very gorgeous. The various designs available for online shopping and even in the markets is just amazing. People get a lot of variety in just one form of suit only. So, the options make it easier for one to buy a lot of variety. The Anarkali suit up to the ankle looks like a complete dress and is super gorgeous to be carried. The color yellow looks ravishing and brings out a lot of shine in the person's features. The shades of yellow also add a glow to the appeal of the person.
An amazing super flowing Anarkali Suit paired up with some beautiful accessories looks stunning. The addition of clutches, bags, trinkets and all the bling makes the dress look complete even if it is plain. Thus carrying a heavy and flared long frock or Anarkali completes any look making the Indian woman confident in her looks and appearance. Thus all the bright colors are so much trending and vogue for the festive season is also around the corner.
Related Articles:-
Categories: abaya anarkali, anarkali dresses, anarkali frock suits, anarkali suits, bollywood anarkali, bollywood dresses, Bridal lehenga, bridal wear, churidar suit, diwali dresses, ethnic wear, festival dresses, frock anarkali, indian ethnic wear, islamic anarkali, Pakistani Dresses, pakistani wedding collection, salwar kameez, wedding dresses
Sorry, comments are closed for this item.